Outdoor Dining in Any Season
Grand Rapidians love the outdoors ­ – so much so that local restaurants and breweries have devised ways for us (and our visitors) to dine al fresco throughout the year.
Soak up the summer sun on a lakeside deck. Ward off the fall chill at a beergarden fire pit. Watch the snow fall from inside a transparent dome. Enjoy the gradual spring warm-up on a patio equipped for both cool and warm weather. All while enjoying some of the best food and drink in the nation.
Starting with the Downtown area and moving outward into other neighborhoods and regions, the eateries listed below feature outdoor spaces that can accommodate guests in all four seasons. Many of them first winterized their patios, porches and decks to serve more guests when COVID-19 curbed indoor dining. Some of them are included in Refreshment Areas that allow visitors to stroll around with food and beverages in addition to offering general and restaurant-specific seating. All of these spaces remain excellent options to maximize the health benefits of fresh air and social distancing.
Keep in mind that outdoor spaces may require advance reservations and that operating hours, menu items and ordering procedures are subject to change as the state response to COVID-19 evolves. Always check a restaurant's website or social media before you go. You can also search these outdoor locations on our Restaurants Page.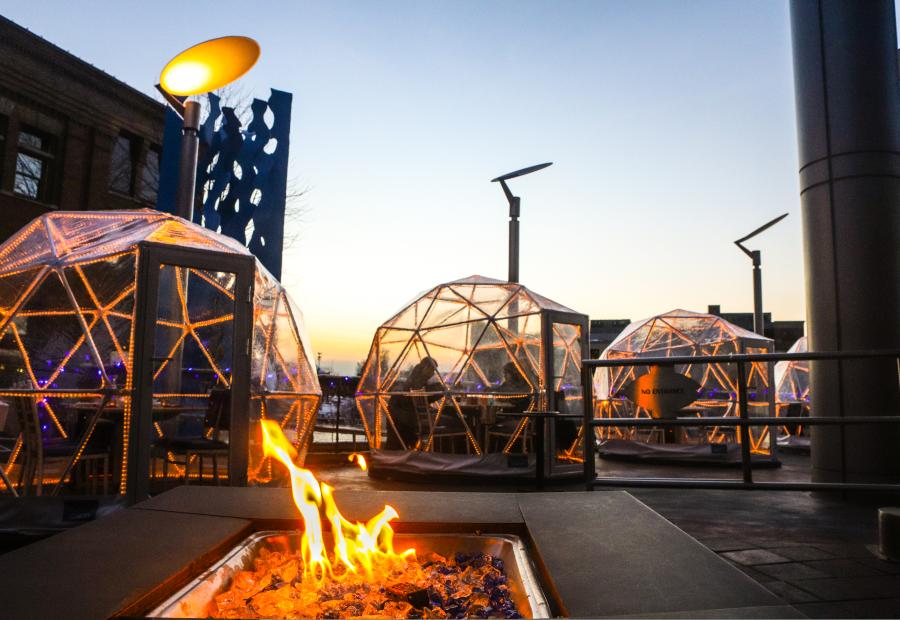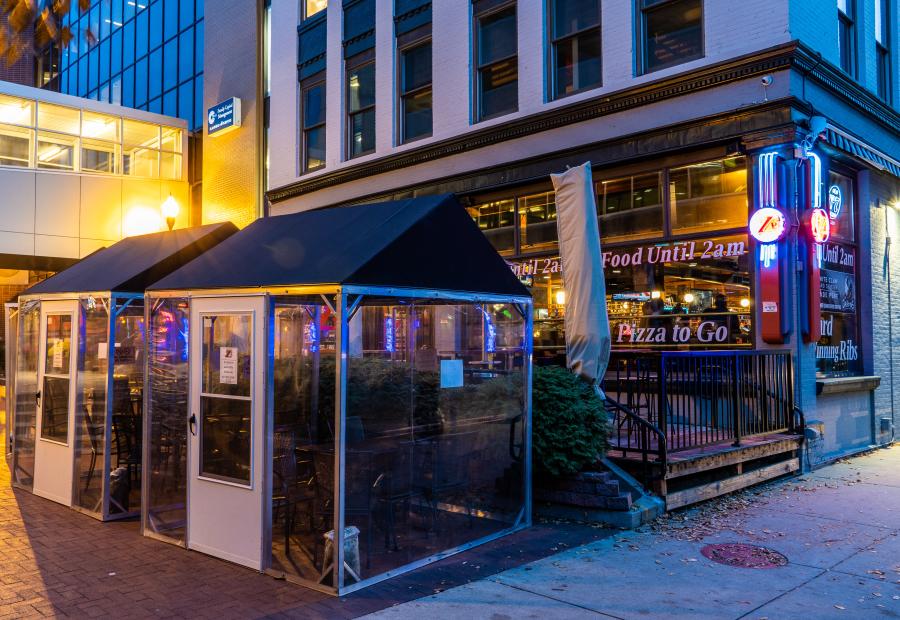 Spacious patios for all weather like domes at Margaux and enclosures like Z's Bar & Restaurant.
Photo by Experience Grand Rapids